2eof publishes news and articles designed to share insights about our grantmaking and the work of our grantees.  From time to time, we may share articles or review books we think may be of interest.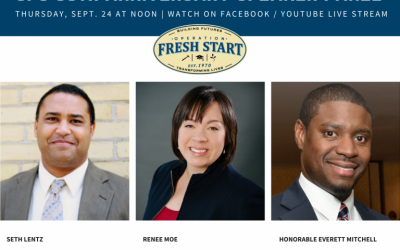 Operation Fresh Start's 50th Anniversary Celebration Kickoff- Day 5: FutureWatch the entire video series:Day One:  OpportunityDay Two: EquityDay Three: LegacyDay Four: SuccessDay Five: Future
read more
PUBLIC DISCLOSURE POLICY
The following documents will be made available to the public through the Foundation's website or upon request:
Articles of incorporation and any amendments,
Form 1023 and all attachments
Forms 990-PF are available on GuideStar.  
2nd Market Capital Economic Opportunity Foundation's financial statements will not be made available to the public, other than as reported on our annual Form 990-PF.  Our financial statements are unaudited and are intended for board reporting and review only. The information provided in the Foundation's Form 990-PF is a better picture of the Foundation's financial condition than the informal financial statements presented to the board during the year.